Air 4D Marine Kit - Autoterm
Air 4d Marine Kit 12V or 24V
This kit includes everything you will need to install the Air 4D heater into a boat. 
For new installs, you will generally required air ducting, flange and grill etc to duct the hot air around your boat- each install is unique, so you can choose what pieces you require to distribute the heated air as your boat needs
Note- None of the Air 4D heater kits contain a fuel tank. If you require a fuel tank please order separately here 
NEW EU Manufactured Unit
Available in 12V and 24V options
Marine Standard kit includes all elements listed at the bottom of this description,
Optional additions are available to select when you click on "Customise and add to cart" below
These optional parts include
Mounting plate options
Air ducting
Air diverting Y's and T's
Flanges and grills for air outlets
Control panel extension cables
Sim Card Modem for remote operation- this requires a Data Sim availabel to purchase from Telecoms provider
General Information
When traveling on a boat, comfort is essential, especially if the climate is cold or humid.
AUTOTERM Air 4D Marine set is intended for Boats/Yachts of up to 48ft/15m long.
The heater will keep your cabin dry and warm, and stop humid or cold weather from ruining your journey.
This is the smallest installation kit for boats and yachts offered from Autoterm.
The set includes a standard installation kit for the AUTOTERM Air 4D air heater and minimal required marine accessories, including a mounting plate, and an exhaust adapter for use without an air ducting system.
The heater is equipped with a brush-less induction motor that ensures a low noise and minimises interference with sleep.
Extend your sailing season till the ice comes!
Technical parameters:
Marine set: Small
Boats/Yachts: Max 48ft/15m
Heating power: 4 kW
Voltage: 12V
Fuel: Diesel
Control unit with High Altitude Sensor
. 
Standard Kit Includes Below
Your choice of 12V or 24V Autoterm Air 4D heater- EU manufactured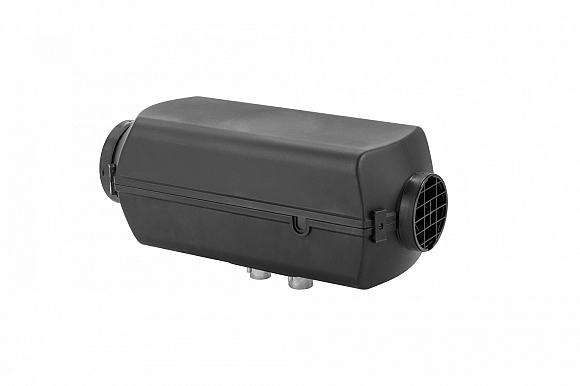 Your choice of controller - PU-27 or New Comfort Control